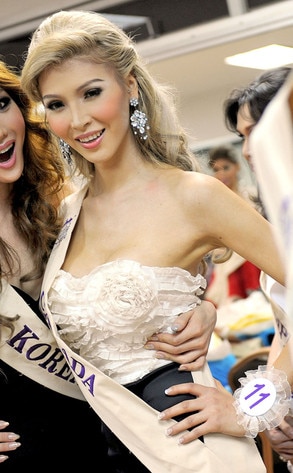 MissJenna Talackova still has a shot at being crowned Miss Universe 2012.
The 23-year-old was disqualified from the competition last week because she is a transgender woman(she was born a boy), but the Miss Universe Organization has reversed its decision and is working with GLAAD to update its policies on such issues.
The initial policy of Miss Universe was to allow only those born girls competetion.In 2010, when she was 19, Talackova competed in Miss International Queen, a competition for transgender and transsexual people.In an interview posted on YouTube, she said she knew she was a girl at age 4.
Na wah oh!!!
The organization said in a statement that it "will allow Jenna Talackova to compete in the 2012 Miss Universe Canada pageant provided she meets the legal gender recognition requirements of Canada, and the standards established by other international competitions."